Stronger workers' rights and a $15 minimum wage!
Sisters and brothers,
I'm writing to tell you about an exciting announcement today by the Ontario government. The Premier announced it has heard the call for bold action and the government is introducing a $15 minimum wage.
This is a huge victory for all workers and I was proud to attend the announcement this morning, along with a number of Unifor members.
Our union was invited to attend because of the influential role Unifor continues to have in Ontario.
But none of this would have been possible without you. I sincerely want to thank you for helping to keep the pressure on the government to make change happen.
Over the last two years members have been involved in town halls, consultations, lobby sessions and active on social media to advocate and mobilize a united response to demand change.  I am proud of our work.
Together with other labour organizations and community partners, the government was compelled to do the right thing for Ontario workers. See our response here.
Here is a bit of an overview of what was announced:
An increase to the minimum wage to $14 on

January 1, 2018

and up to $15 on

January 1, 2019

.
Card check certification in the home care and building services sectors, as well as for temp agency workers.
Equal pay for part-time, casual, seasonal and temporary workers.
New provisions around scheduling that require employers to pay workers for three hours, in the case of a cancelled shift.
Increasing proactive enforcement of the Employment Standards Act and higher fines for employers who break the law.
Click here for more details on the announcement.
The government is moving to introduce legislation by Thursday, before the legislature adjourns for the summer, to turn this bold vision in to law.
Along with addressing the needs of vulnerable and precarious workers in Ontario, some of the proposed reforms will have a positive impact on Unifor members and our union will continue to follow the developments closely. Once the proposed legislation is released the Unifor legal and research departments will do an extensive review that will be shared with you.
In the weeks to come, I will continue to provide updates on these exciting developments and fill you in on how you can stay involved. But today, a celebration is in order. This is bold action for workers in the province and our union helped to make it happen.
In solidarity,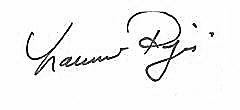 Naureen Rizvi
Ontario Regional Director