Dear Unifor member,
Tomorrow, Premier Wynne will table her last budget before this year's provincial election on June 7.
Unifor members have been working hard, organizing in your locals and communities to pressure the government to address inequality and improve public services. Every step forward that the Ontario government has been forced to take is because of our drive and ambition to move the needle that much more for working people. Our work is far from over, but the gains that we have made for workers are at risk of being rolled back in an instant if the Conservatives take power.
We can stop them and keep building a better province, but we can only do this if we work together.
Our union is gearing up for the election and we are ready to launch our member-to-member election campaign. It's called Make it Count. The campaign asks every Unifor member to remember the issues that drive us, and pledge to vote and make this election count for workers.
In solidarity,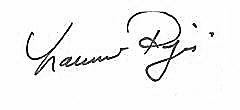 Naureen Rizvi
Ontario Regional Director